Letter From The Chairman
Home

>

Corporate Social

> Letter From The Chairman

To all those concerned about the sustainable development of Chunghwa Chemical Synthesis & Biotech Co., Ltd.:
"Corporate social responsibility" has become a hot topic among domestic and international industries, as well as government and academic circles. Chunghwa Chemical Synthesis & Biotech Co., Ltd. (CCSB) is aware of the fact that CSR and business management are inextricably linked. And where we published our first CSR Report in 2013 as a communication channel with the general public, we will be publishing our fifth CSR report this year.
We regularly convene board meetings to discuss issues such as corporate management policies, operations, and operating goals in order to safeguard stakeholders' interests and improve the competency of board members. Building on the principles of accuracy, openness and transparency, we disclosed related information to stakeholders to protect their right to know, in an effort to demonstrate CCSB's integrity in management.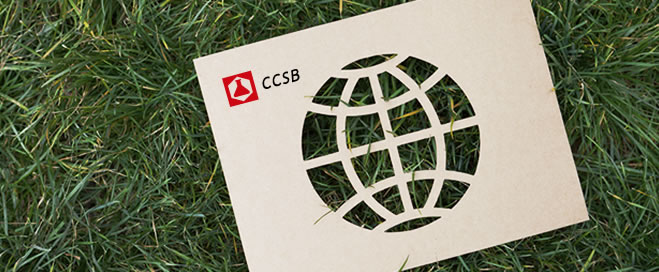 As the largest active pharmaceutical ingredients (API) manufacturer in Taiwan, CCSB's vision and greatest CSR is to contribute to the health of humanity. Compared to previous years, 2017 was the year CCSB received the most intensive inspections from regulators. We successfully passed inspections from the United States' FDA, Japan's PMDA, and Taiwan's TFDA, all the while maintaining our excellent cGMP inspection record. In addition to regulator inspections, we also successfully passed cGMP inspections from our customers. With the increasingly strict cGMP requirements on API manufacturers, our cGMP execution and manufacturing specifications have gained recognition from our clients and U.S., E.U. and Japanese regulators. CCSB is showing its determination to fulfill its CSR and achievements through the provision of high quality API.
Employees are the greatest asset of CCSB. We treat employees as family and partners because we believe that families can only feel at ease when employees feel at ease, and society can only feel at ease when families feel at ease. Hence, we must prioritize care for employees, so that employees can find a balance between work and life. This is why we strive to create a happy workplace where all employees feel at home, and why we dedicate great effort to employee training, benefits system, and even care for employees' families.
For years we have implemented environmental sustainability action plans based on the concept that environment and economy can coexist. We implemented pollution prevention, energy conservation, and carbon reduction by obtaining ISO 50001 Energy Management Systems certification. In terms of greenhouse gas emissions, we emitted 12,324 metric tons in 2017, a reduction of 6% from 2016. As for reduction of air pollution, we began to replace oil fueled boilers at each factory with natural gas boilers in 2016. This significantly reduced the emissions of sulfur/nitrogen oxides, and also considerably reduced emissions from fixed pollution sources by 53%. In the future, we will continue our efforts to reduce the burden on the environment via energy conservation and carbon reduction measures, and we'll work together to achieve environmental sustainability.
With regard to interactions with society, we give back to communities and society through charitable donations, industry-academia collaboration, park adoption, and sponsorship of local communities, thus fulfilling our CSR based on the concept of using what is taken from society for society. CCSB has adopted parks for 11 years in a row since 2007 to benefit all of society.
Over the past year, we encountered setbacks but also made glorious achievements, and all of this will drive our constant pursuit of excellence. For the future, we will continue to uphold our business philosophy of "honesty, selflessness, mutual aid, and fraternal love", and apply our corporate culture to every aspect of our work. We aim to become a trusted partner of our customers and suppliers which will enable us to do our part to fulfill our CSR.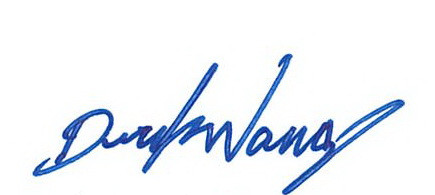 Derek Wang
Chairman